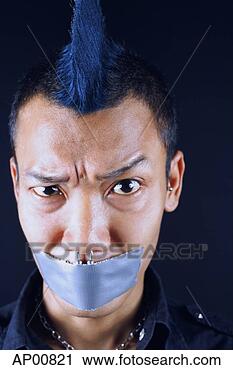 OK, here we go again. Another "dumbass does stoopid shit to get girl's attention and ends up looking like a bigger dumbass because he goes to jail" story. Let me splain.
There is this dumbass who lives in Roseville, Michigan with a lot of other dumbasses, but he stands head and shoulders above the other dumbasses. How do I know that?
This
is how I know...the dumbass
faked his own kidnapping
just to get the attention of a girl who turns out to
be his ex-girlfriend!
Folks, this is the kind of dumbassery that is so stoopid that it measures 6.5 on the Richter Scale. Lemme put this another way. If a horse was this stoopid, he'd be glue right now. Our dumbass, however, would be refused at the glue factory because he's worthless, even as glue. So now it is your responsibility as a taxpayer to support his sorry ass for the next "X" number of years. We can only hope that, at the end of incarceration he has truly repented of his sins, is rehabilitated and is fit to join polite society again. In the meanwhile, I hope this dipshit, knuckle dragger gets his ass kicked every day for the duration of his prison term for pulling this little stunt. Oh...and don't forget Leon "Hung Like A Horse" Williams, the Official Adopted Inmate of Dumbass News. Leon loves white meat. Leon says it tastes like chicken. Leon also doesn't like it when pasty white sissy boys waste taxpayers money on
elaborate
pansy schemes to get the attention of a girl whose nicest words to you are, "Die in a fire, Asswipe".
I was going to excerpt some of the story but, there's not anything else that would add to this post, except this: "Deputies said the man told them he had been having suicidal thoughts and had previously attempted suicide. He was taken to a hospital for a psychiatric evaluation." Well, I know that
I
feel beter. The Roseville, Michigan Police Department is on the case! And I want to wish our dumbass better luck the next time he tries to adios himself to that big Dumbass Dungeon in the Sky.