With all the stuff that's been going on in my life the lat few weeks, I forgot something that should have been as visible as the proverbial elephant in the room.
But I forgot.
Last Thursday, Septemeber 19, marked the
Third Birthday of Dumbass News!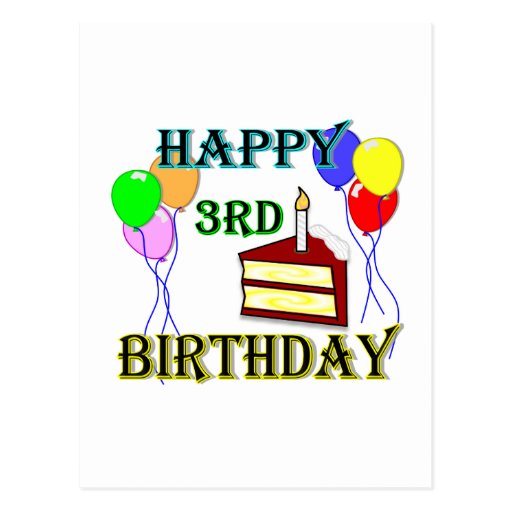 I can't believe that I let this slip my mind.
But I did.
Growing Like a Weed
When I first started
Dumbass News,
I was ecstatic to get 1000 page views a month. Today, I am happy to report that we get about
20,000
page views during any given thirty day period.
It was in
March of this year that we went over 150,000 hits
for the lifetime of the blog. Today we are over
275,000!
For a blog that posts only one story a day, that ain't too shabby.
I attribute this vigorous growth to a few things:
Twitter (<-----Follow "Fearless Leader" here) - I have just under 4000 Followers on Twitter. They, in turn, have tens of thousands of Followers between them. One Retweet can go a long way.
Ace of Spades HQ - As I have said on many occasions, AoSHQ is my favorite blog, bar none. I bring up Ace because a few months ago one of his cobloggers (tmi3rd) linked to Dumbass News in an overnight thread on the HQ. From that moment on, the readership of this blog almost tripled! Thanks, Morons!
Bloggers - I can not overstate the value of discovering, reading or commenting on another blog. More times than not, the commenters and the administrator of the blog you visit will return the favor of visiting, sharing, subscribing to and/or commenting on your blog. To see many of the blogs I read, share, etc., go to the left sidebar and scroll down to Dumbasses I Read. There is a buttload of great reading there. Give 'em a "Like", "Share" or "Follow". You won't be sorry.
Guest Posting on Another Blog - Writing stuff for another blog is a lot of fun. Being asked to do so is also an Honor. I have done it a few times and I have some pending offers to do so again, which I will, soon. Engaging the readers of another blog who probably have no fucking clue as to what/who Dumbass News is can be a good way to get more eyeballs here, find new blogs and interact with Potential New Dumbasses. Win-Win-Win.
You - Dumbass News is read by people just like you in 166 countries around the world. This just goes to show you how many Stoopid Fuckers there are on this planet. I sincerely wish that I could personally thank each of the 275,000 of you who have taken time to read and/or comment on Dumbass News over the last three years. Your continued support is noted and much appreciated. Thank you.
While I am at it, let me remind you to follow
Dumbass News
on
Facebook, Twitter
and
Pinterest
.
You can also have the latest edition of
Dumbass News
delivered directly into your email inbox - look for the
"Get Dumbass News By Email"
form in the right sidebar. You can also contact me or send in a Dumbass Story (FREE Hat Tip Included!) via email: realdumbassnews AT gmail DOT com. If you want to be a Guest Dumbass Blogger, shoot me an email and we'll see what we can workout.
Coming Soon
Two Words:
You. Tube.
Are you ready for
that?
Dumbasses.