Best of Dumbass News
A Legacy.
We'd all like to leave a good one when we go to our Reward.<--- That means when we
DIE
for those of you Stoned Dumbasses in Boulder.
You don't have to be wealthy to leave a mighty fine Legacy upon your
Departure From This Veil of Tears
, although it would be nice to leave your loved ones a few million dollars when you croak.
A well-known
Very Rich Asshole
who has done really nice things with his fortune will not, in my opinion, leave behind what a
Dumbass With Half a Brain
(But, I repeat myself) would consider a
"positive Legacy".
Donald Sterling owns an NBA team and was recently confirmed to be a
Bigoted Taint Stain On the Underwear of Life
when a transvestite who is not his wife recorded a conversation between Donald and Itself in which Mr. Taint Stain said unkind things about
Negroes.
What you may not know is that the "female" that Big Don was schtooping is 1/2 Meskin and 1/2
black!
Further, the NAACP
(National Association for the Advancement of Colored People)
was just a few days away from honoring Mr. Sterling
again
as the
NAACP Non-Colored Guy (Honky Division) Person of the Year
for his financial generosity in helping the
Negro Community of Greater Los Angeles
achieve goals in education, housing and picking cotton.
I don't know if this says more about Donald Sterling or the NAACP.
Now this brings us to the question of
"What kind of Legacy will Lonnie Hutton of Tennessee pass on to his progeny?"

The Answer:
the Legacy of a Picnic Table and ATM Fucker!
I. Ain't Kiddin'.
Lonnie walked into the
Boro Bar and Grill
Murphreesboro, Tennessee, dropped trou and began to
inserting his penis
, not his debit card, into the slot on the ATM!
Needless to say, this type of ATM Humping did not amuse the other patrons of the
Boro.
The Cops were called.
HuffPoATMHumpingPo
goes on to say,
"
Officers arriving on the scene say they saw him
walking around the bar nude
, thrusting his hips in the air, according to WGNS Radio.
Hutton was taken outside and ordered to sit at a wooden picnic table.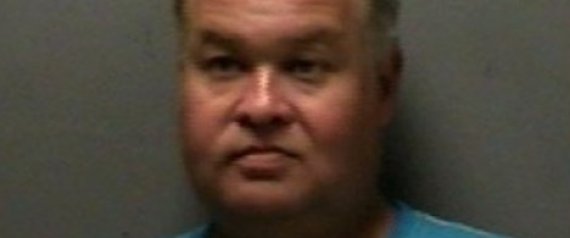 Picnic Pecker
Let's see.

How does a full grown man insert his doohickey into an ATM?

Debit Card Ding Dong?

That must be one fine-looking picnic table.

With a nice "knothole".

Is this what is called "morning wood"?

Can a drunk guy get splinters in his weenie by sexually assaulting a picnic table?

I don't want to know.
Dumbass.